Leadership
"Great minds don't think alike …..But they can think together."
– Dawna Markona, Collaborative Intelligence
Our Mission
Praxis Connections creates impact by connecting leaders, strategies, and resources to build stronger individuals, families, and communities through collaborative justice & mercy.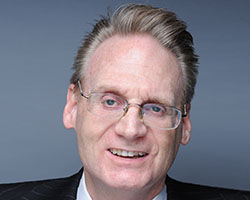 Chris Troy
President, Founder
Chris is an innovative leader and connector who is committed to creating impact in the lives of individuals and communities that society often ignores. With over 30 years of urban ministry experience in Boston and New York, he began with Young Life Boston Urban before founding the Boston Urban Youth Foundation. The Foundation was featured by Edvesters, highlighted by College Pathways and later recognized as Social Innovator for Reducing Youth Violence by the Social Innovation Forum. Chris is committed to connecting high-risk youth to God, self, and a positive future. His greatest joy are the Foundation alumni who are living an abundant life.
Chris formed Praxis Connections, LLC four years ago to serve and strengthen community and collaborative efforts that reduce poverty and increase opportunity in our least-served communities. Armed with years of knowledge and expertise in developing a theory of change, program development, community development, strategy, management and fundraising, he felt Praxis Connections was the best way to create and accelerate kingdom impact. Read More…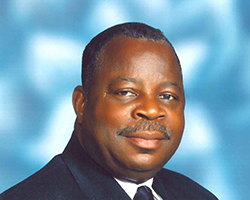 Archbishop Joseph A. Alexander
Adviser
The Most Reverend (Archbishop) Dr. Joseph A. Alexander is the Founder and Presiding Bishop of a network of influential Christian organizations in the United States and abroad. Archbishop Alexander began his work in the Lord's vineyard as a missionary in the Middle East, Asia, and Africa. He was ordained as an Assistant Pastor in June 1977 in the Bronx, NY and served in this capacity at Emmanuel Baptist Church. In 1982, he was led by the Holy Spirit to pioneer New Covenant Christian Church.
Read more…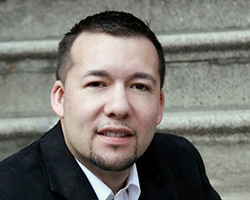 Ruben Austria
Adviser
Rev. Rubén S. Austria is the Founder and Executive Director of Community Connections for Youth, a Bronx-based non-profit organization dedicated to empowering grassroots faith and neighborhood organizations to develop effective community-driven alternative to incarceration programs for youth.
Read more…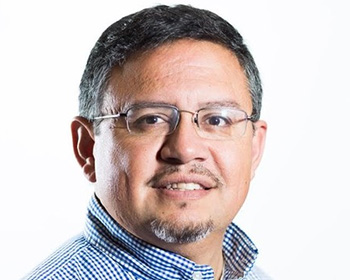 Rudy Carrasco
Adviser
Rudy Carrasco has invested his entire professional career serving the community. Following his graduation from Stanford University, Rudy held roles with the Harambee Christian Family Center and Partners Worldwide before joining the M. J. Murdock Charitable Trust as a Program Director. He is a board member of the Christian Community Development Association, past board member of World Vision U.S., past columnist with the Pasadena Star-News, and his articles have been published in Forbes, Christianity Today, and Discipleship Journal. He lives in Vancouver, Washington.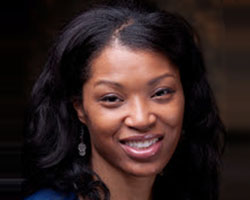 Romanita Hairston
Adviser
Romanita has spent nearly two decades working with individuals and families living in under-resourced communities. She has seen the power of positive relationships, supportive families and strong community systems in improving the lives of children. She believes in the power of purposeful collective action to end poverty, fight injustice and build a better world for children. Romanita leads the U.S. Programs division of World Vision with a conviction that "we all give back by starting where we are with what we have to achieve sustainable solutions to poverty here and around the world." She has dedicated her life, professionally and personally, to improving the well being of children.  
Read More…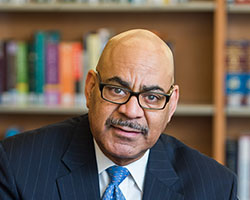 Rev. Charles H. Hammond, Ph.D.
Adviser
Dr. Hammond has been serving as an Associate Pastor at the Brooklyn Tabernacle church since 1988 to the present. He joined Nyack College & Alliance Theological Seminary in 2005 as Assistant to the President, Dr. David Schroeder, and currently serves as the Associate Dean of Students for the NYC Campus undergraduate population.  
Read More…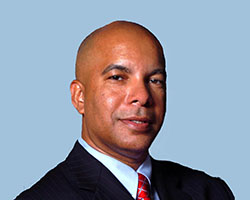 Julio Medina
Adviser
Julio Medina is the Executive Director, Founder and CEO of Exodus Transitional Community, a New York nonprofit dedicated to empowering adults and youth affected by the justice system. While serving a 12-year sentence, Julio witnessed the profound pain of his peers and their intense desire to transform their lives. Guided by his faith in God and belief in his fellow man, Julio pledged to do all in his power to create a safe, supportive community for men and women affected by the justice system.  
Read more…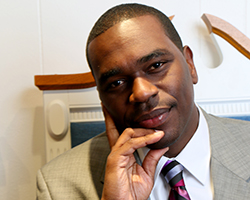 Gilford T. Monrose
Adviser
Gilford T. Monrose, a native of the US Virgin Islands, founder of Brooklyn Center of Quality Life, moved to New York in 1999 to pursue his studies in the form of a Bachelor of Arts degree in Theology and Bible Studies at Nyack College and Alliance Theological Seminary, and to marry the love of his life, Dianne Thomas. Gilford always had a lifelong dream of serving the church, especially the youths, and as such functioned as Youth Director for five years, developing programs for our young people at the now historic Mt. Zion Church of God 7th Day.
Read more…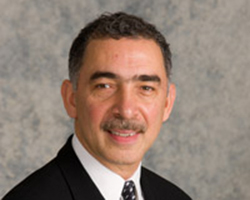 Rev. Dr. Marc Rivera
Adviser
Dr. Rivera serves as the Senior Pastor of the Primitive Christian Church (La Iglesia Cristiana Primitiva) in Lower Manhattan since 1994. The church is a vibrant bilingual multicultural urban ministry that is home to people from many cultures and walks of life. Prior to becoming its Senior Pastor, Dr. Rivera served the same church for 16 years as Associate Pastor. He has been in pastoral ministry there for over 30 years. 
Read More…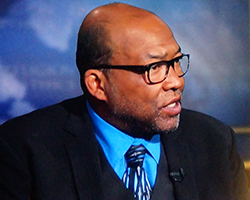 Harold Dean Trulear, Ph.D.
Adviser
Harold Dean Trulear, Ph.D., has served as Associate Professor of Applied Theology at Howard University School of Divinity since 2003. He currently teaches Prophetic Ministry, Ethics and Politics, Ministry and Criminal Justice, and Church and Community Studies. He is also National Director of Healing Communities USA, an organization that trains and supports congregations in their work with individuals and families impacted by crime and mass incarceration. 
Read More…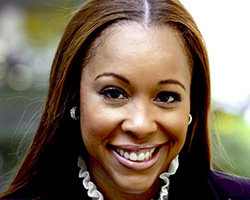 Nicole Valentine, Esq.
Adviser
Nicole Valentine quarterbacks visionary teams on their journey to the big game: a merger, acquisition, strategic partnership or expansion. As a fourth generation entrepreneur, Valentine learned early to enjoy the pursuit of innovation. Valentine's vision, her generation, is to provoke a growth revolution. For over 10 years, Valentine has been invested in the game of growth. First as a key player at the Wall Street firms of Debevoise & Plimpton, LLP practicing international M&A and securities, and later, at Cantor Fitzgerald as the Assistant General Counsel and Vice President executing acquisitions in emerging markets.  
Read More…
"For we are His workmanship, created in Christ Jesus for good works, which God prepared beforehand so that we would walk in them."
 Ephesians 2:10 (NASB)