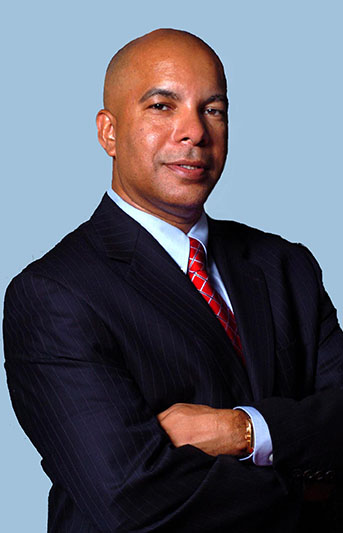 Julio Medina
Executive Director, Founder & CEO
www.etcny.org
Julio Medina is the Executive Director, Founder and CEO of Exodus Transitional Community, a New York nonprofit dedicated to empowering adults and youth affected by the justice system. While serving a 12-year sentence, Julio witnessed the profound pain of his peers and their intense desire to transform their lives. Guided by his faith in God and belief in his fellow man, Julio pledged to do all in his power to create a safe, supportive community for men and women affected by the justice system. In 1999, Julio founded Exodus Transitional Community. Under his leadership, Exodus has served over 8,000 participants and has become one of the most successful re-entry programs in the United States.
As an advocate for personal transformation and systemic change, Julio travels to prisons across the North East to meet with and listen to the men he left behind, and with local policymakers to build coalitions around justice reform. Exodus Transitional Community has been highlighted at the NYC Mayor's Conference of Faith Based Initiatives and in the 2004 Presidential State of the Union Speech. In 2014, Julio was appointed to Governor Cuomo's Council on Community Re-entry and Reintegration, a task force that works to provide comprehensive, evidence-based solutions to obstacles facing men and women coming home from prison and returning to their neighborhoods in New York. Julio and Exodus Transitional Community have been featured in the New York Times, the Economist, C-Span, NY Newsday, The Christian Science Monitor, CNN, MSNBC, and several other media outlets. In 2010 Julio received the EL Award, from El Diario La Prensa, which recognizes outstanding Latinos for their accomplishments and contributions to the Latino community.
Julio holds a B.A. from the State University of New York at Albany, a M.Div. from New York Theological Seminary and is presently a Doctoral candidate in Ministry at New York Theological Seminary.