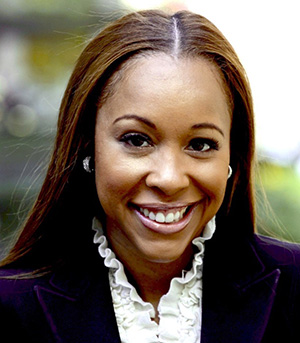 Nicole Valentine, Esq.
Founder, Winly
CEO, Synergy Business Development, Inc.
Nicole Valentine quarterbacks visionary teams on their journey to the big game: a merger, acquisition, strategic partnership or expansion. As a fourth generation entrepreneur, Valentine learned early to enjoy the pursuit of innovation. Valentine's vision, her generation, is to provoke a growth revolution.
For over 10 years, Valentine has been invested in the game of growth. First as a key player at the Wall Street firms of Debevoise & Plimpton, LLP practicing international M&A and securities, and later, at Cantor Fitzgerald as the Assistant General Counsel and Vice President executing acquisitions in emerging markets. Today, Valentine advises CEOs and Innovation Leads at Fortune 500 companies, small businesses and non-profits through gamechanging deals using the Synergy Method, the proprietary business development system created by her management consultancy, Synergy Business Development, Inc.
Valentine's big play for entrepreneurs is a business strategy and growth App, Winly. Launched on iPhone and iPad in 2014, Winly Playbooks are used by entrepreneurs in over 22 countries. In her quest to stir the entrepreneur's passion for exponential growth, Valentine has shared plays on media properties such as Bloomberg Law and BusinessWeek, American Express OPEN Forum, Huffington Post, ARISE TV and My Beautiful Life. Nicole Valentine earned her JD from the University of Virginia School of Law and her BA from American University. Valentine loves all things Harlem, serving on the Board of Directors of The Brotherhood-SisterSol, and collecting American and African Art.