Praxis Connection Review is an online journal that highlights collaboration, innovation, and impact through churches in NYC.
New York City Leaders Attend Harvard's Leadership Institute for Faith and Education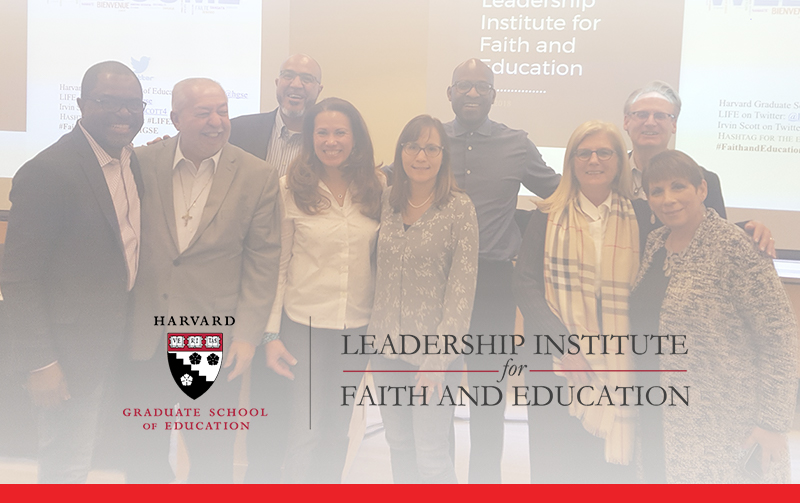 On October 30 & 31, twelve faith and educational leaders from NYC joined 80 similar leaders from Detroit, Chicago, Nashville, Ohio, Ireland, Boston, North Carolina, Washington DC, and Pennsylvania to take part in the Harvard Graduate School of Education's first annual Leadership Institute for Faith and Education Convening. The Leadership for Faith & Education (L.I.F.E., life.gse.harvard.edu) seeks to identify faith-driven efforts in the area of education and nurture them by providing tools that will improve educational outcomes. L.I.F.E. is led by Dr. Irvin Scott whose unique background as the son of a pastor, a former public school teacher and Deputy School Superintendent, and former Deputy Director of Education at the Bill & Melinda Gates Foundation is a unique blend of faith, education, philanthropy, and scholarship. Dr. Scott is a committed educator who seeks ways to improve educational outcomes.
The Leadership Institute for Faith & Education was filled with great dialogue, data, and insight into the intersection of faith & education. Attendees explored some promising practices and data on educational outcomes in the areas of family engagement, collective impact, and advocacy. New York had a fantastic group of leaders, representing several sectors & boroughs of the city, who brought helpful insights to the convening. Dr. Mark Gonzalez of Operation Exodus (www.operationexodus.org) gave a remarkable presentation on one of the panels.
Meeting like-minded leaders from other cities was encouraging & enlightening! There are many powerful things going on in cities across the country. One of the highlights of the convening was Dr. Karen Mapp who gave a lecture on the topic of Family Engagement. The Harvard Graduate School of Education Family Engagement Center provides a variety of training on family engagement.
Praxis Connections is working with NYC leaders and the Leadership Institute for Faith and Education on exploring how faith-driven efforts in the areas of faith-driven charter schools, school partnerships in mentoring & tutoring, family & community engagement, and advocacy, can improve the educational outcomes of our young people. Stay tuned for updates and please feel free to visit the LIFE website at life.gse.harvard.edu.