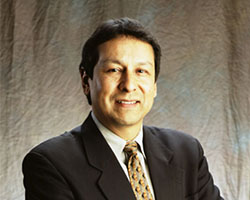 Friends:
After seeing the conditions of Jerusalem, Nehemiah goes to the King for resources to rebuild and strengthen the walls of the city. While banks are not exactly like Kings, they do possess some of the resources needed to strengthen the fabric (our walls) of our communities. Nehemiah knew the King and was able to approach him to rebuild the walls of Jerusalem. How can we better engage banks to mobilize the kind of resources that would benefit individuals, families, local businesses, and the whole community?
Praxis Connections and Emerging Markets Inc would like to invite you to a meeting to explore and inform you of the tools EMI has developed for churches to successfully engage banks for increased investment in local neighborhoods. EMI has asked Praxis Connections to convene conversations with churches in Mott Haven, High Bridge, Hunts Point/Longwood, and Morrisania on August 2nd & 3rd. Dr. Michael Mata of Azusa Pacific Seminary, Christian Community Development board member, and Community Transformation specialist will be joining me in facilitating our dialogue together.
If your church is located in one of the communities listed above I hope you can join us at one of the lunch or dinner meetings listed below. This is an excellent way to strengthen the fabric of our communities. I hope you can take the time out of your demanding schedules to share a meal, engage in an important dialogue, and learn about the possibility to be equipped to better engage banks.
Tuesday, August 2, 2016
12:00-1:30pm
Mott Haven Lunch
Promise Land Covenant Church
Dr. Michael Carrion
673 East 137th Street
Bronx, NY 10454
Tuesday, August 2, 2016
6:00-7:30pm
High Bridge Dinner
Latino Pastoral Action Center
Dr. Ray Rivera
14 West 170 Street
Bronx, NY 10452
Wednesday, August 3, 2016
12:00-1:30pm
Morrisania Lunch
Second Disciples of Christ Church
Pastor Hugo Monroy
595 East 169 Street
Bronx, NY 10456
Wednesday, August 3, 2016
6:30-7:30pm
Hunts Point Dinner
Damascus Christian Church Of Hunts Point
Pastor Jonathon Roque
833-837 Manida Street
Bronx, NY 10474