Update, March 22, 2018:  Alternate Date Confirmed
The snow could not keep us down for long! Please join us this coming Wednesday, March 28th for the Praxis Forums Her Name Is…Healing Hearts Dinner from 6:00 – 8:00 PM. We will have a great conversation on trafficking with Treasures NYC and a meal from Malecon. Yes, Malecon! So RSVP right away and bring your appetite!  
—–
Friends:
Praxis Connections, Nyack College School of Social Work, and Treasures NYC is pleased to invite you to the March 21st Praxis Forums called Her Name Is…Healing Hearts focusing on the influencing factors, scale, and scope of the sex in the industry and a special focus on highlighting the effective work of the Treasures NYC ministry which equips women to build relationships with women working in the NYC strip clubs! There are over 4,000 strip clubs in the United States employ 400,000 women producing $3.1 billion annually. Yet this industry is wrecking havoc in the lives of men & women alike. Or as John 10:10 says "that the enemy steals, kills, and destroys". Treasures NYC has a proven model of relational outreach that transforms lives. To learn more about the scale of the devastating impact of the industry, please click here.
Her Name Is…Healing Hearts emphasizes that those who are working in the industry are people. Our neighbors… someone's mother or sister. Building relationships rooted in love equipped with an understanding of how trauma & other dynamics that have produced some brokenness. I hope you will come join us for the Praxis Forums Dinner to learn more from those who are at the forefront of this work.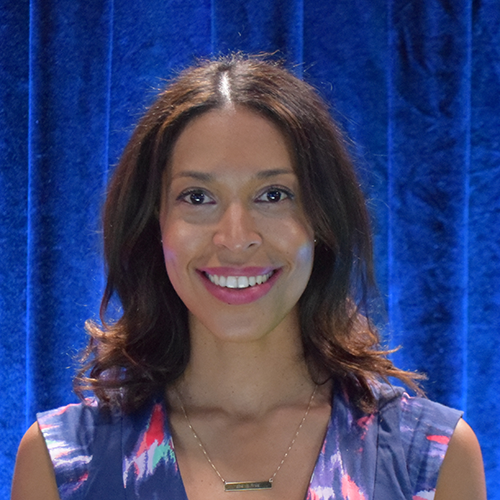 Read Aisha's Bio
Aisha is a Strategic Partnerships & Program Lead on the Customer Diversity team at Google. She recently launched Google's new national Digital Coaches Program to equip and empower women and minority-owned businesses with digital marketing training across 9 U.S. pilot cities (Atlanta, Austin, Bay Area, Chicago, Detroit, LA, Miami, NYC and Washington DC).  The program is part of Google's Business Inclusion mission to 'bridge the digital divide', specifically in communities with unequal access to the power of technology to drive economic growth.
 
Aisha joined Google almost 3 years ago after completing her MBA at UC Berkeley's Haas School of Business where she focused on brand strategy and corporate social responsibility. She started as a Sr. Account Manager in the Media & Entertainment vertical, helping some of the largest media brands better understand the digital marketing landscape and how to leverage Google's products and platforms to scale their reach.
 
Before completing her MBA and joining Google, Aisha worked at the Global Business Coalition on Health managing public-private partnerships between major corporations and organizations such as the Global Fund, Product (Red), the World Bank and UN agencies.
 
Aisha has worked across multiple sectors and always focused on the intersection between business and social impact – influencing leading companies to drive business results, while also advancing opportunities for local and global communities.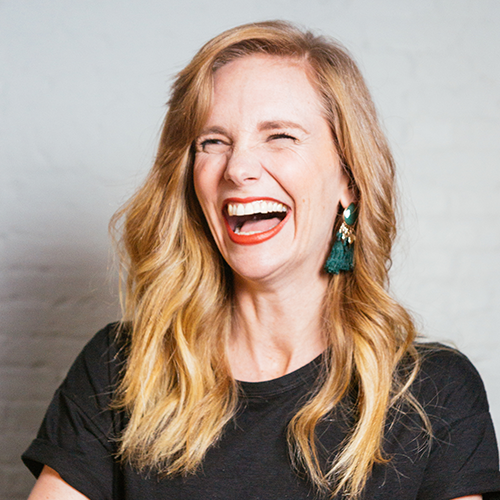 Read Ashley's Bio
Ashley Abercrombie has fought to overcome addiction, rape, abortion, perfectionism and dysfunctional relationships to become an honest, whole and free woman (most days). She wore a mask more than half her life, and considers herself too old, and too annoyed to ever put that thing on again.
She has been in urban, multicultural, racially diverse ministry for more than 15 years, leading people and teaching Bible studies, classes, small groups, and Sunday services. Ashley serves on the board of Treasures, a global non-profit committed to training leaders, and reaching and restoring victims of human trafficking and survivors of sexual exploitation. She has an unrelenting passion for justice, particularly anti-human trafficking and mass incarceration initiatives, and served the city of Los Angeles for seven years, winning commendations from the LAPD and Los Angeles Mayor's office, before transitioning to Manhattan.
Ashley is a blogger and a writer, featured in many magazines and digital outlets, such as Darling, Relevant and Grit and Virtue. Her YouVersion Bible study has been completed by over 100,000 people. Ashley, her husband Cody, and their two sons, Levi and Lucas, call Harlem home, and pastor together at Liberty Church, Downtown Manhattan.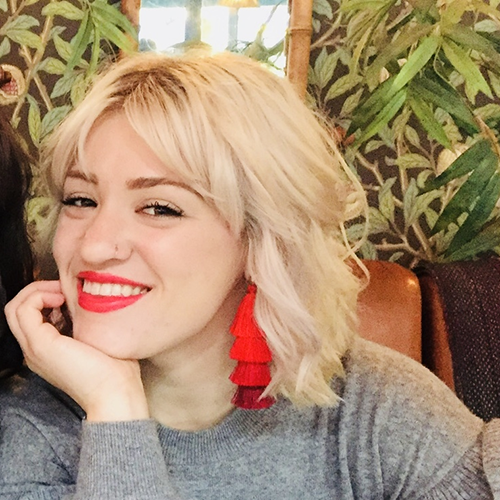 Read Miranda's Bio
Miranda is the director of Treasures NYC, an outreach aimed at showing women in the sex industry that they are loved, valued, and purposed. She is passionate about growing awareness around sexual exploitation and trafficking and showing people the role they can play in making a difference that lasts for generations.
She is currently pursuing her BSW at Hunter College, and desires to empower women to live in full freedom, and to help others do the same.